TERMS
Call 201-887-8700 for any questions on availability and reservations
Late Cancellations:
10% of your booking rate if you cancel within 2 weeks (14 days) of your sailing date.
There are additional terms for our Gift Certificates and our 4th of July Fireworks Cruise. Please read them.
Cancellations due to weather:
Mother nature may upset our plans due to heavy rain, storms or wind. There is no cancellation penalty fee. Our Captain will determine if weather conditions are unsafe. The harbor has a micro climate it may be heavy rain where you are and clear and sunny in the harbor or vise versa. So please call, do not assume you are cancelled.
We are subject to wind conditions for sailing. It may be necessary to use the engine some of the time or all of the time. There will be no refunds in the event of using the engine.
Advance bookings:
All reservations require a refundable 10% deposit - Cash, check or money orders only. See our rate chart.
All rates are subject to change.

Each sail is 2 hours long. Please arrive at least 20 minutes before departure.
All reservations are on a first come basis. Since we do have cancellations please call for available openings.
Remember our Captains always have the last word on a cancellations. A full refund will be issued.
Any questions please email us.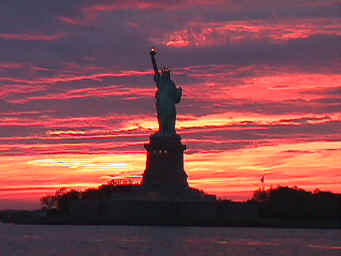 Spur of the moment...... Call for stand by or last minute opening!
Click here for photos of the interior of Sea Fever.
Come over and visit us! Our marina is located in Liberty State Park offering many outdoor activities.
Call 201-887-8700 for availability and reservations