Copyright Notice
Materials contained within the Sail the Hudson web site are protected by the copyright laws of the United States and other countries. Copyright © 2002, Sea Fever Excursions, LLC with the exceptions of copyrighted material that appears on our links page which are solely the rights of the respective copyright holders. All rights are reserved.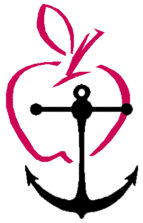 ™ Sea Fever Excursion, LLC
Terms of Use
By using the Sail the Hudson web site, you agree to the following terms of use:
You may retrieve the contents of the Sail the Hudson web site for informational personal non-commercial purposes only.
You cannot adapt, alter or create a derivative work from the information or photos found on the Sail the Hudson web site without permission.
You may save local copies of pages or other content, photos and print them for your own personal use or to inform others about Sail the Hudson, its services and this web site. However, you can not collect any fee for such use.
You may not remove the copyright notice in any copy that you make.
All images contained in this site are the property of Sea Fever Excursion, LLC and Sheldon Huber and / or the respective persons. The images of our guest cannot be used for any reasons or purpose without permission of the respective guest.
You will use this site for lawful purposes only. You may not inhibit the use or enjoyment of this site by any third party. This includes, without limitation, unlawful conduct, causing distress or inconvenience to any person, transmission of obscene or offensive content or disruption of normal use of this site.
Emailing to us will put you on our mailing list. You may receive specials and other email from us. WE DO NOT SELL OR TRADE ANY EMAIL INFORMATION WITH ANY OTHER COMPANY.